This is the companion to the previously posted Y-Wing. I started the X-Wing with a base coat of Stynylrez Black Primer followed by a coat of Minitaire Skull White which is the next lightest gray in the Minitaire line from Dusty Ground, which is what I used for the Y-Wing. I used a variety of reference for this model, but I didn't try to keep it accurate to any particular studio model. I hadn't realized the amount of variety between the paint jobs and markings of the various X-Wing models in the movies until I started researching reference. The biggest influence on this paint job is Luke's Red Five, but I ended up using four stripes for squadron markings, essentially making this model Red Four.
Masking the X-Wing is very time consuming due to the large number of colored panels on the hull and wings. I ended up using a variety of gray and tan shades for the various panels all over the fuselage and wings.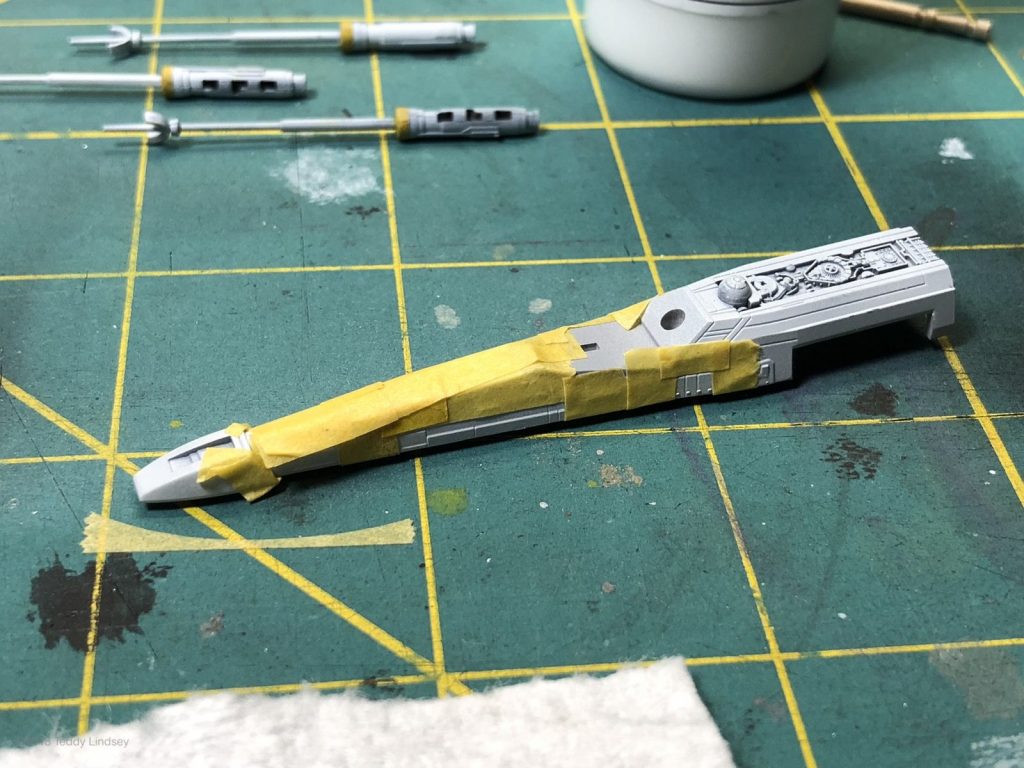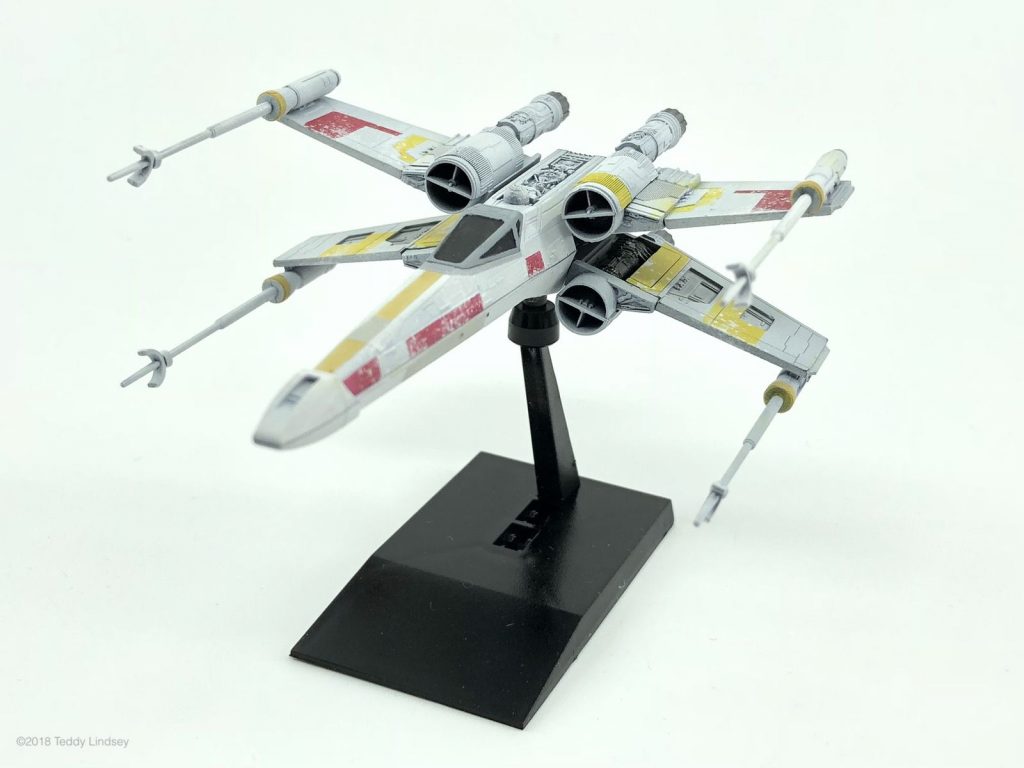 While masking the lower starboard laser cannon I accidentally broke the thin forward half of the tube and had to replace it with a length of wire. Coring out the rear laser tube was tricky, but it turned out fine.
One of the challenges with 1/144 scale is getting the weathering and stains appropriately scaled. I've found that a regular sponge is overly coarse so I opted for small makeup sponges which have a finer texture.