This is one of my first vehicle purchases from Khurasan Miniatures, a Challenger Hover APC. The model is cast from resin and was remarkably clean and required very little patching or trimming of flash. I really like the bulky, utilitarian design of this model and the details such as hull panels, smoke launchers, tow rings and hinges for the armor above the hover skirts are great.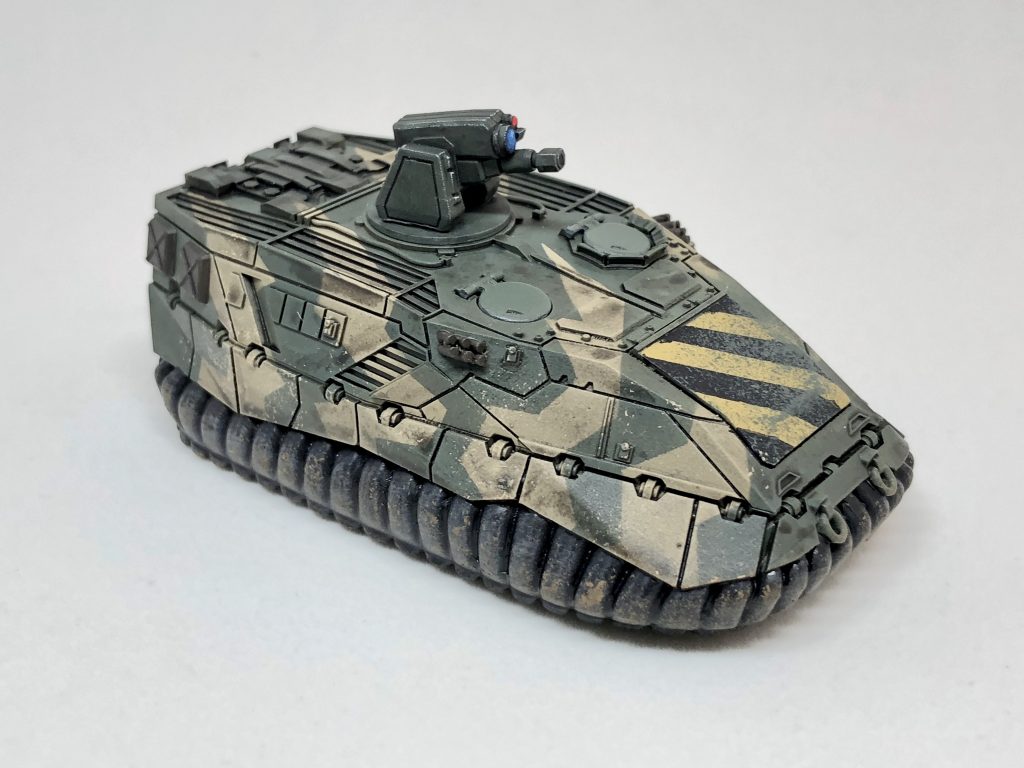 The two hatches are not fully weathered since I'll be replacing them with vehicle crew miniatures from Khurasan soon.
The weapon turret is actually four separate pieces that allows the gun to be angled at different pitches as well as having 360° rotation. I hollowed out an area below the main turret hole for a neodymium magnet and glued a small metal disc to the bottom of the turret. This keeps the turret in place while allowing for full rotation.