This is another model from Bandai's Resistance Vehicle Set which includes two 1/144 T-70 X-Wings along with this 1/350 Falcon from the Last Jedi.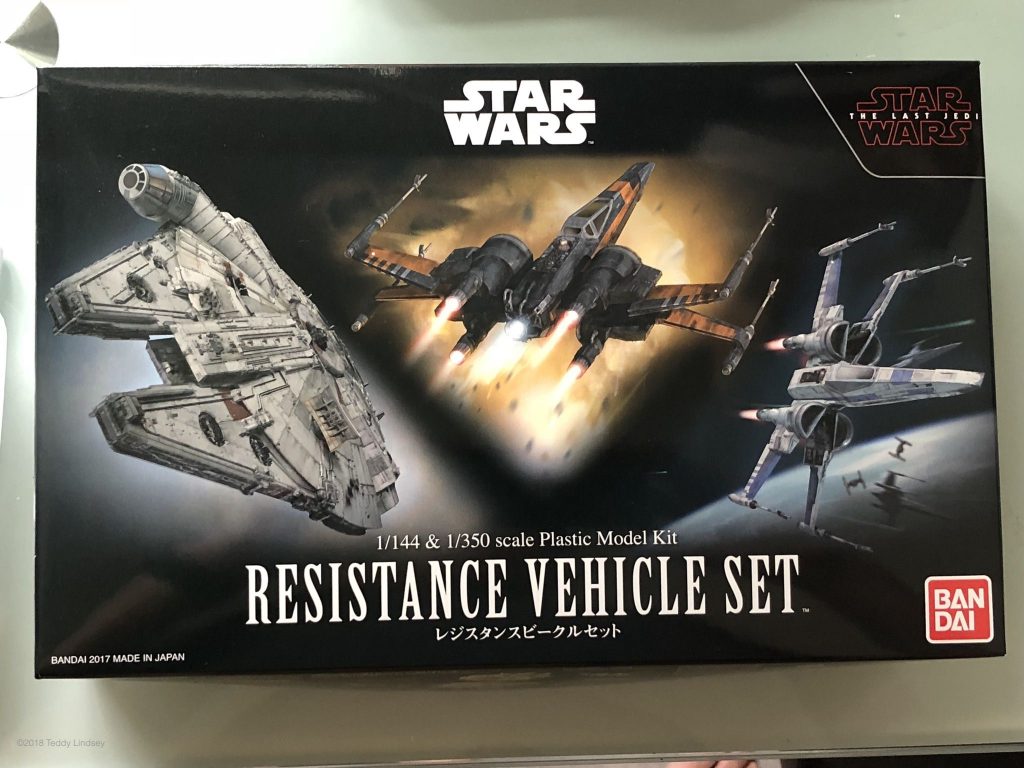 Few parts but great detail. I'm really impressed by the pipes which run from the hull into the maintenance pits. The parts were all very clean except for the radar dish, which had a prominent mold line running down the center.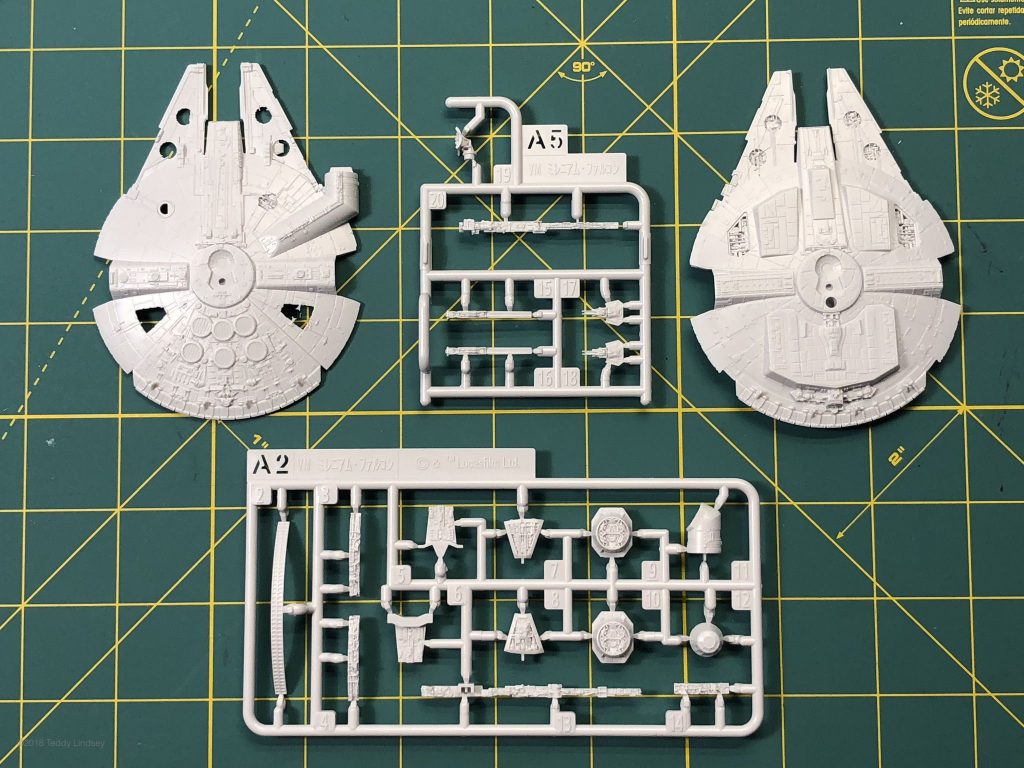 I laid down a base coat of Badger Stynylrez Black Primer followed by random squiggles of Vallejo Model Air 71.119 White Gray to give some modulation to the hull color.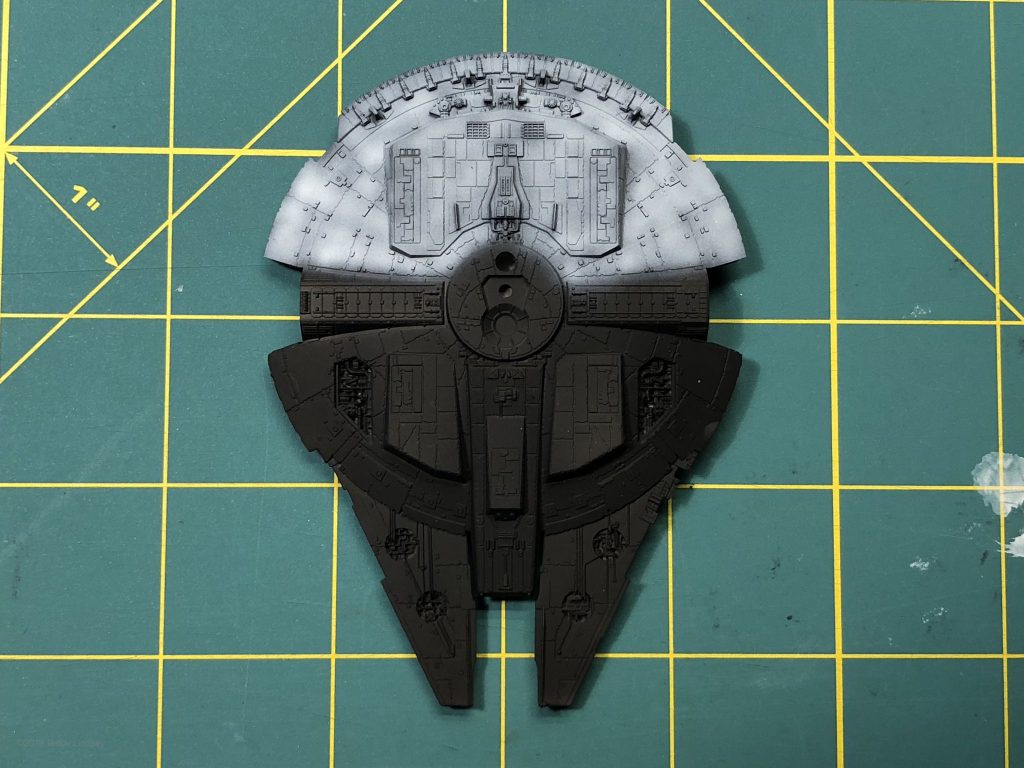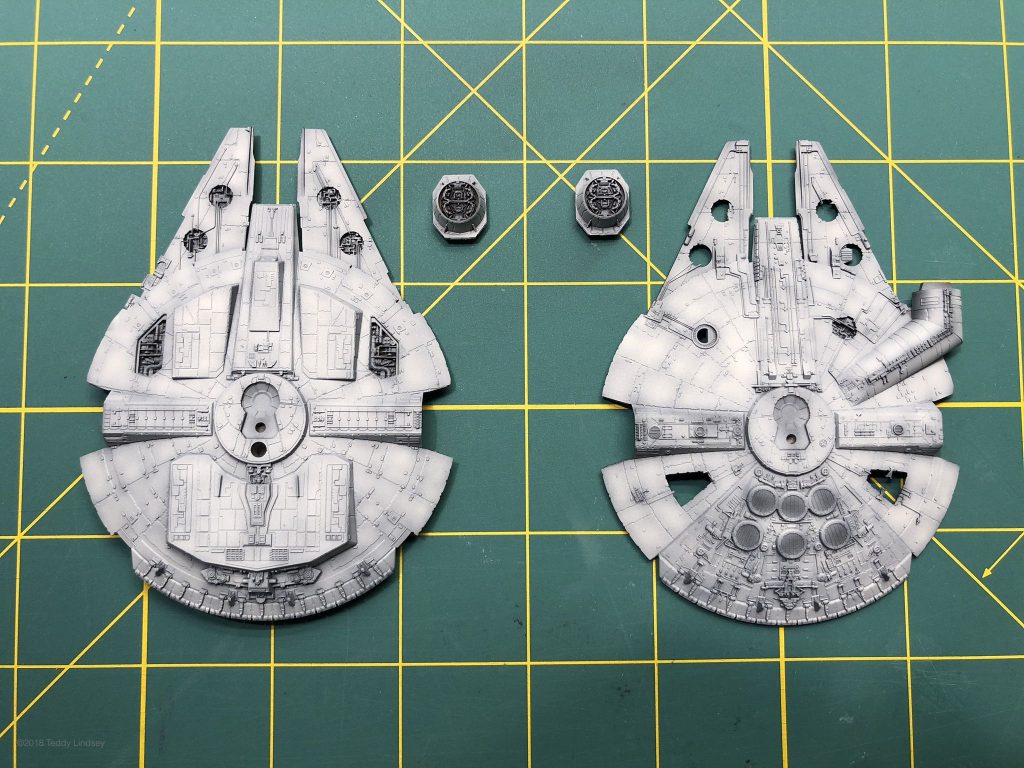 Next I blocked in hull markings and a variety of gray tones to various panels.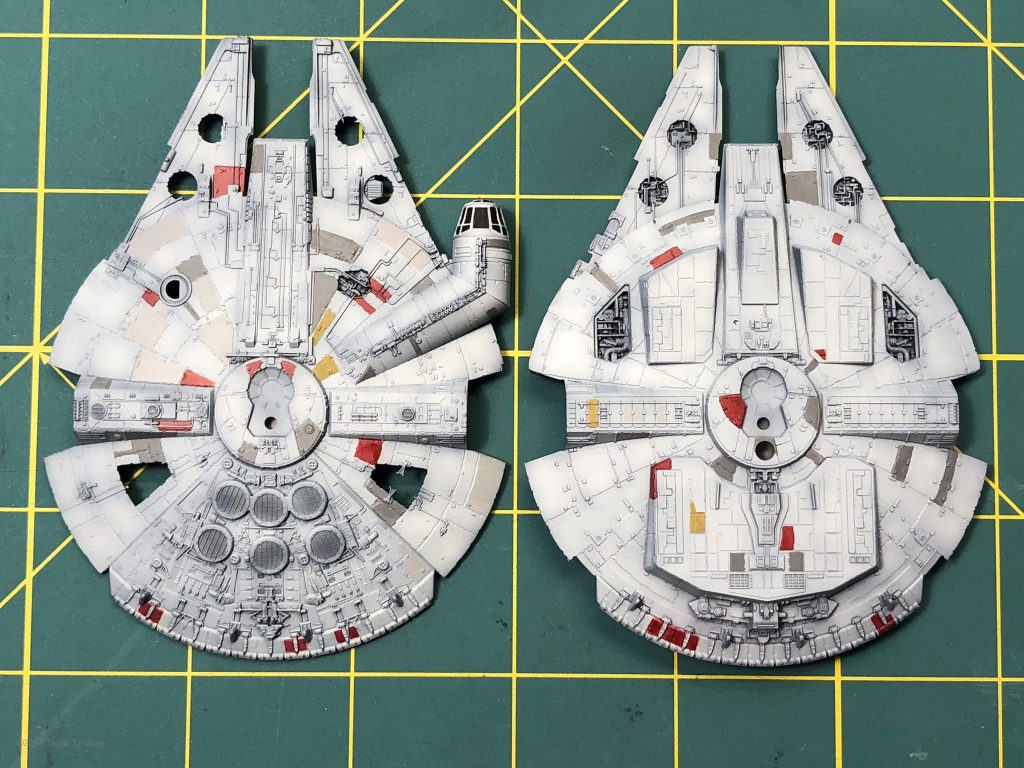 After cleaning up the colored panels and sponging on some very subtle chipping I sealed the model with Tamiya TS-79 Semi-Gloss and let it dry. Next, I cracked open my first bottle of Flory Wash and started experimenting. I have watched a few of Phil Flory's videos on his site, so I was familiar with the technique of slathering on the clay wash, letting it dry, then rubbing it away with a slightly moistened paper towel. I have to say that it worked exactly as demonstrated and was very forgiving. I was able to move it around with a slightly moistened brush as well as apply some directional streaking quite easily.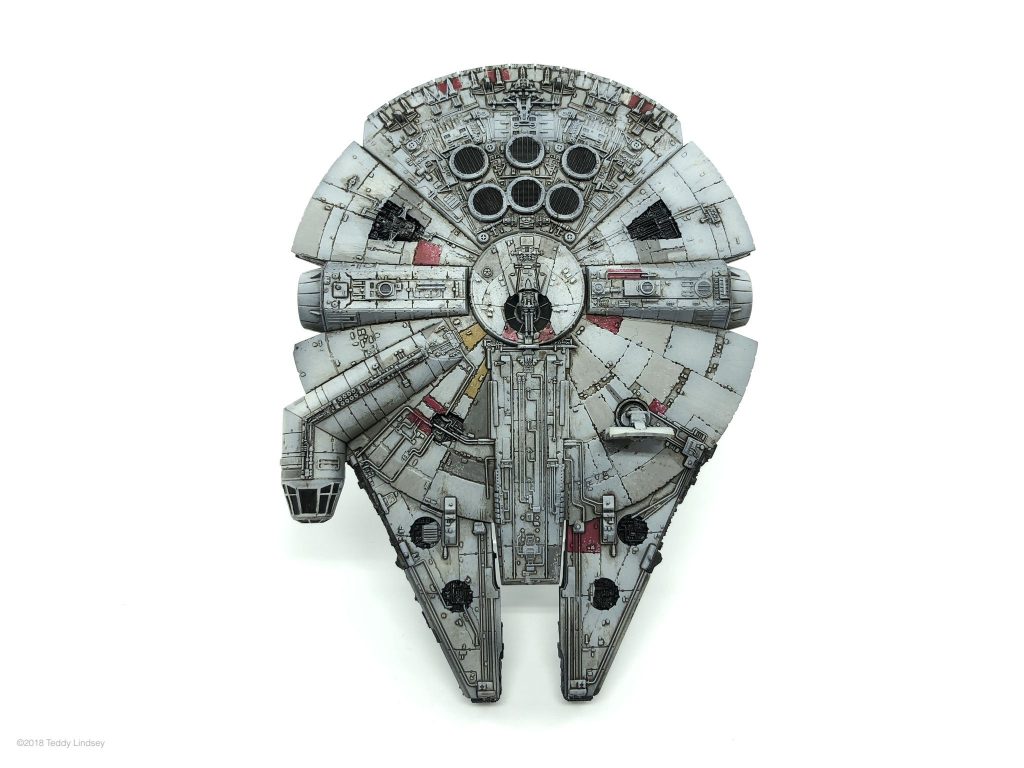 I'm still getting the hang of it, but I'm quite pleased with this first coat of Dark Dirt wash and I suspect that Flory washes just might become my go to solution for weathering from now on. Below is a shot of the first application of Dark Dirt wash. The wash seems to act like a filter as well, pulling the colors together in a very natural way.
Next, I did some very minor clean up on the Dark Dirt wash and switched from using a moist paper towel to a small eyeshadow sponge brush. I had noticed that the moistened paper towel was snagging on the tiny greebles of the Falcon, leaving paper fibers wrapped around bits of the model which then had to be picked off using tweezers. The sponge brush didn't have this problem but it wouldn't be effective for larger surfaces.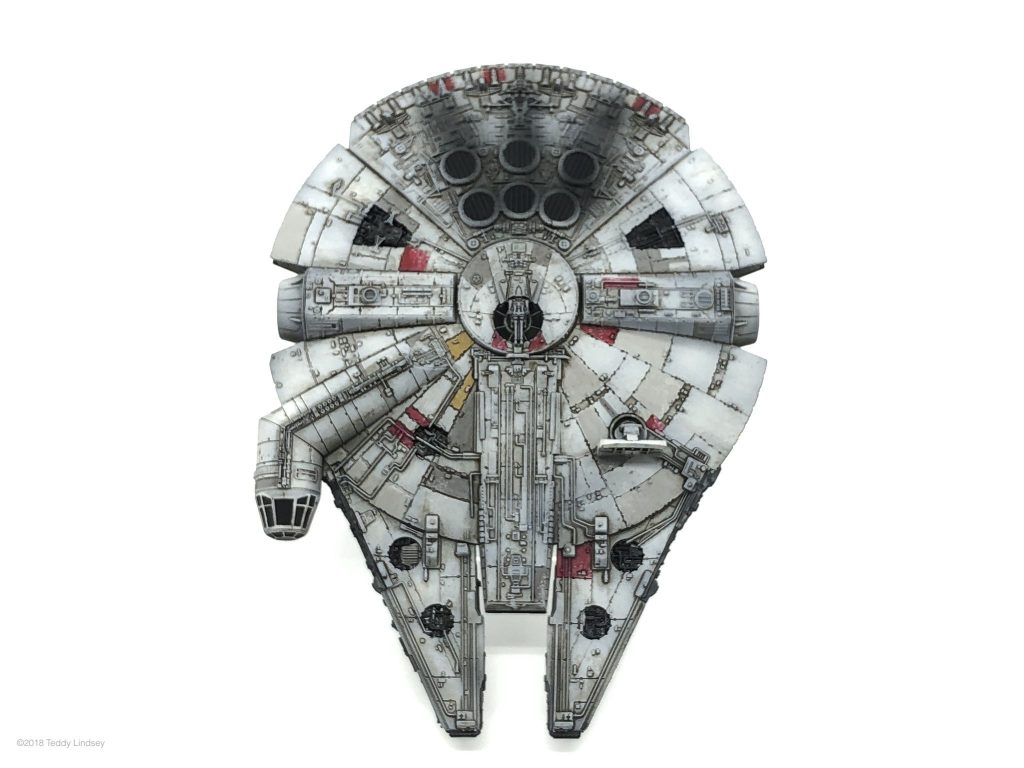 Unfortunately, I may have overdone the exhaust carbonization since my Tamiya XF-85 Rubber Black sprayed out much faster than I had expected when laying down the initial scorch mark. Not much left to do at this point other than match the darkness on the other exhausts.
As much as I want to experiment with the Flory washes, I decided it best that I don't go overboard with the washes on this Falcon and leave further experimentation for another day/model. Thus, I'm calling this one done for now.