I wasn't able to take many in progress photos, but I do have some notes associated with the photos of the finished model.
I'm torn on the design of this ship. My initial reaction was that it looks like a potato-bat, but it's grown on me. From certain angles, like the first image below, it definitely gives off the "swooping bat" vibe in "attack mode" when the wings are lowered, although it does make photographing details of the central pod difficult because the wing/solar panels obscure it.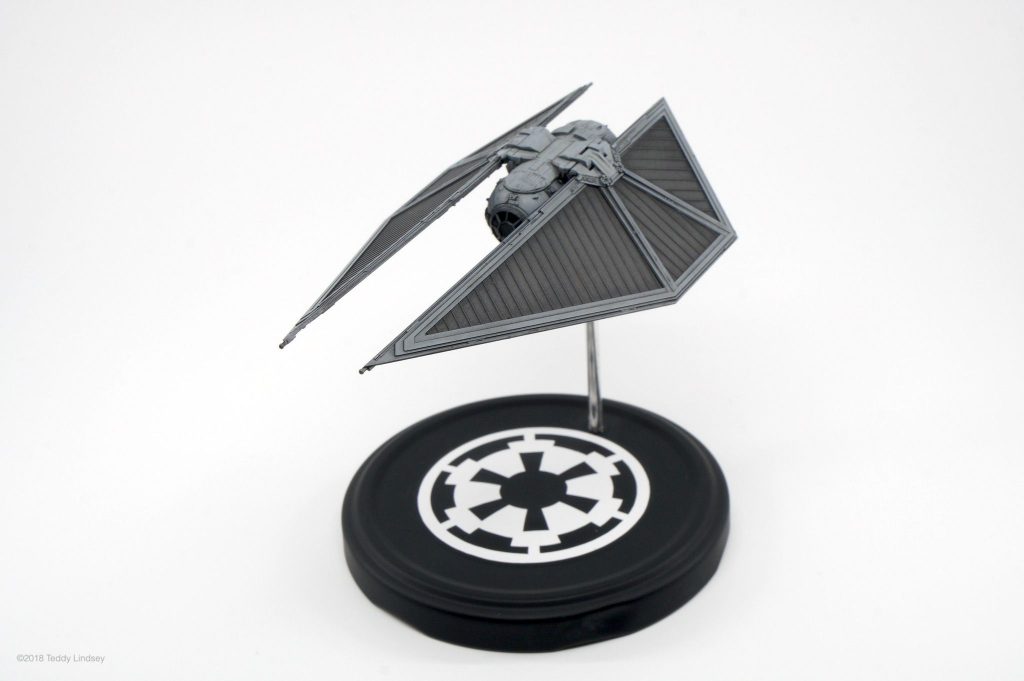 As I noted above, I had to replace the upper set of laser cannons with lengths of metal wire since I busted one off during handling. Luckily, they turned out pretty well and look good from the front.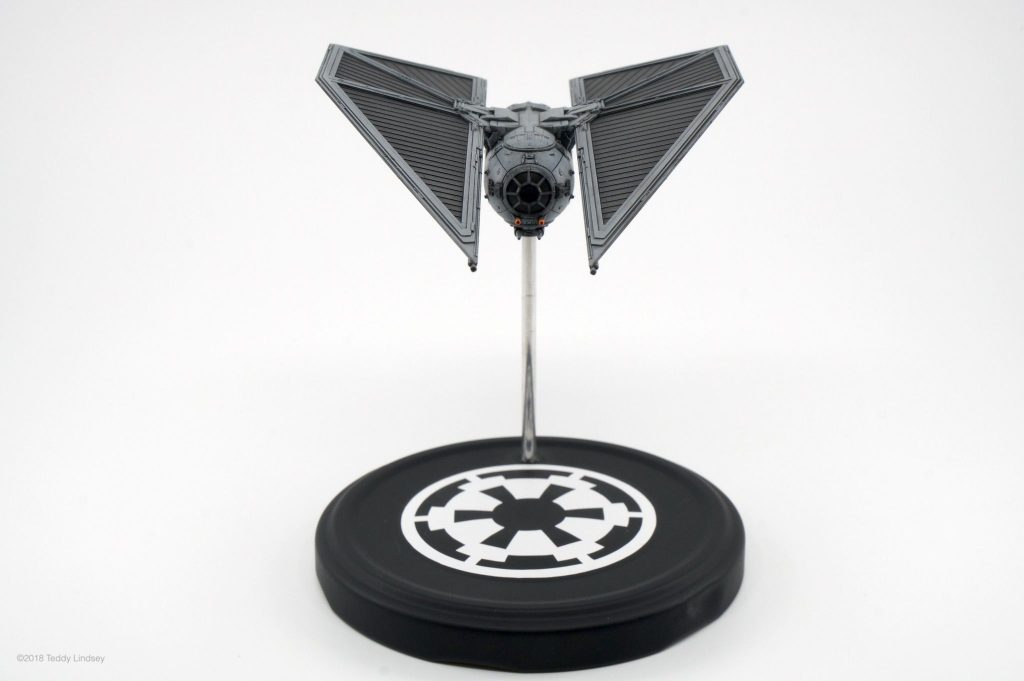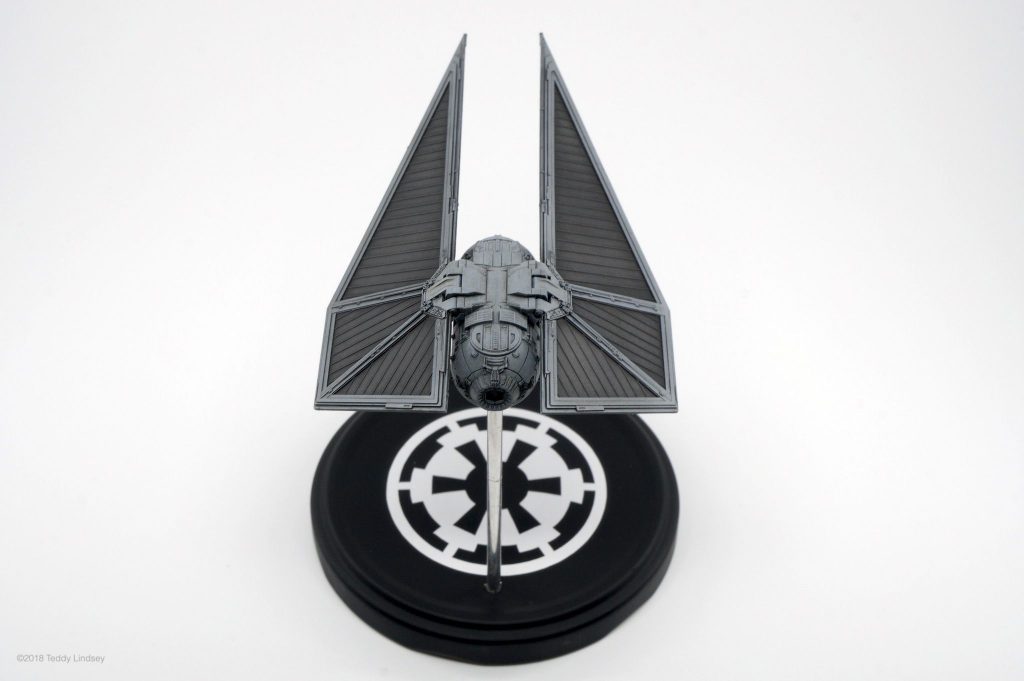 It seems like my lightbox washes out the metallic sheen of the Vallejo Steel applied to the solar panels. It looks much better in normal lighting.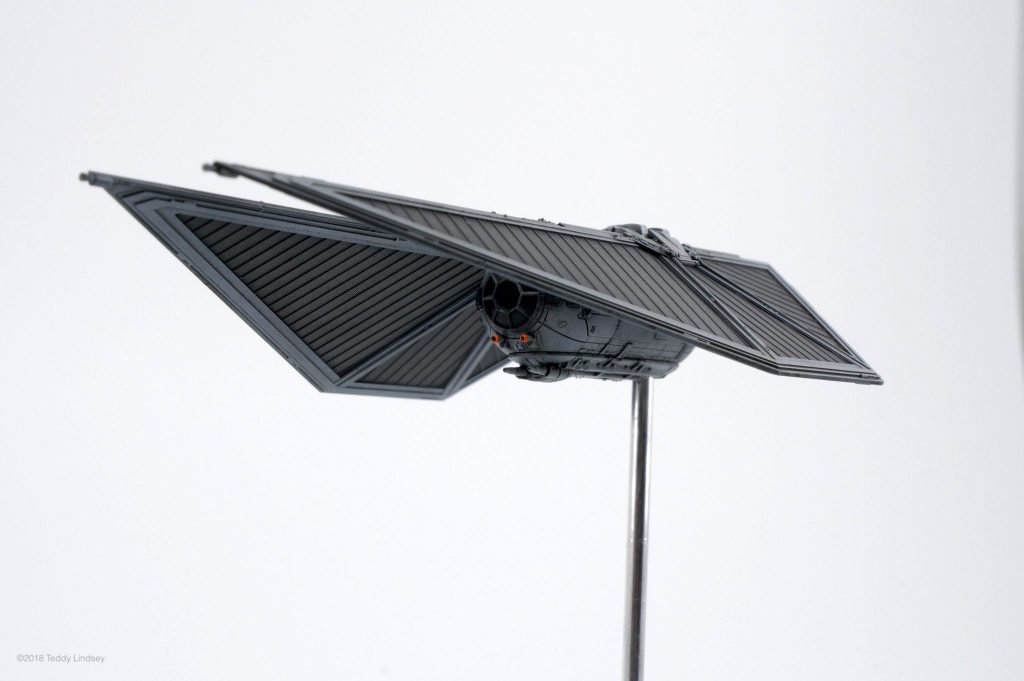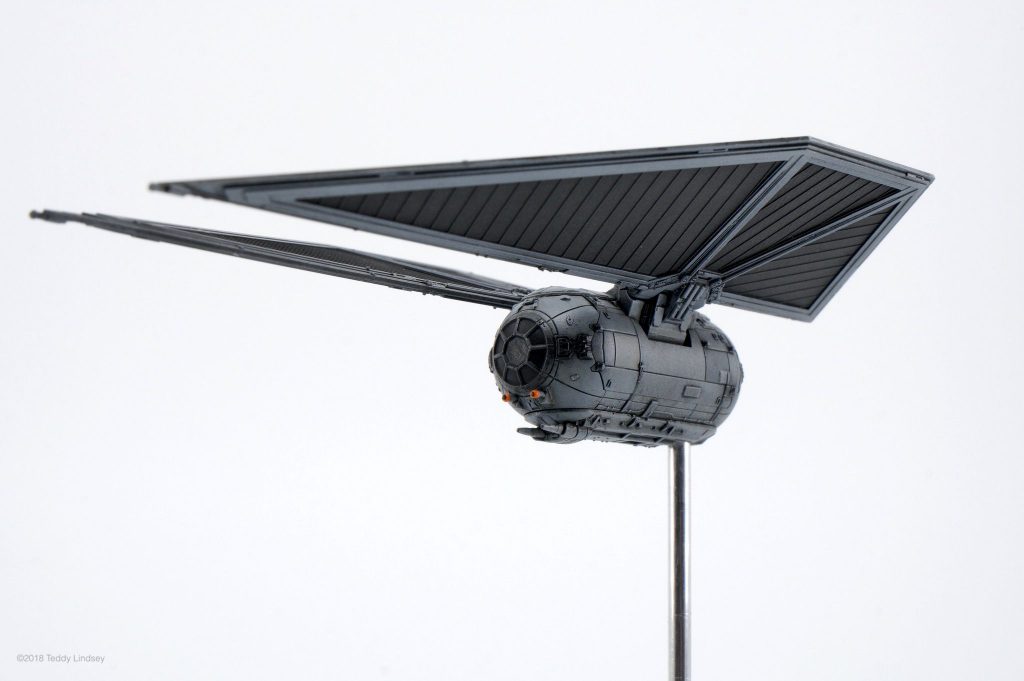 I used Flory Black wash for the panel lines as well as Dark Dirt and Grime washes on the hull. Unfortunately, the tips of the laser cannons don't look so great from an oblique angle like below. I think it's due to not being able to sand the tips of the wire down perfectly. Every inaccuracy is greatly magnified on these little 1/144 models. I may have to get something better than reading glasses to see the detail since my eyes are definitely not resolving the same level of detail as these macro shots.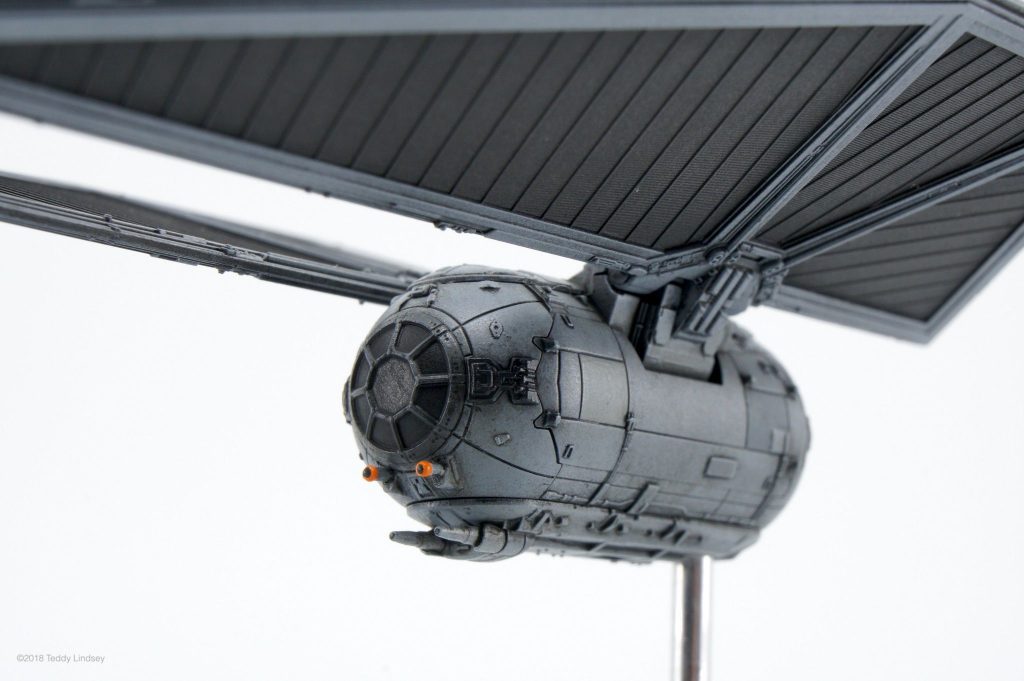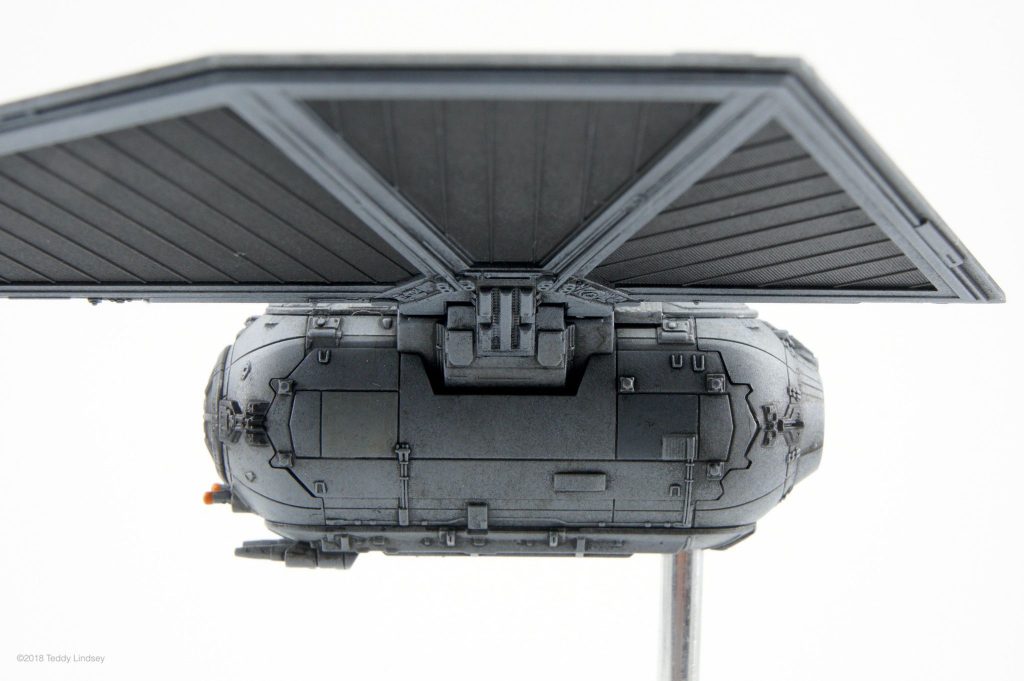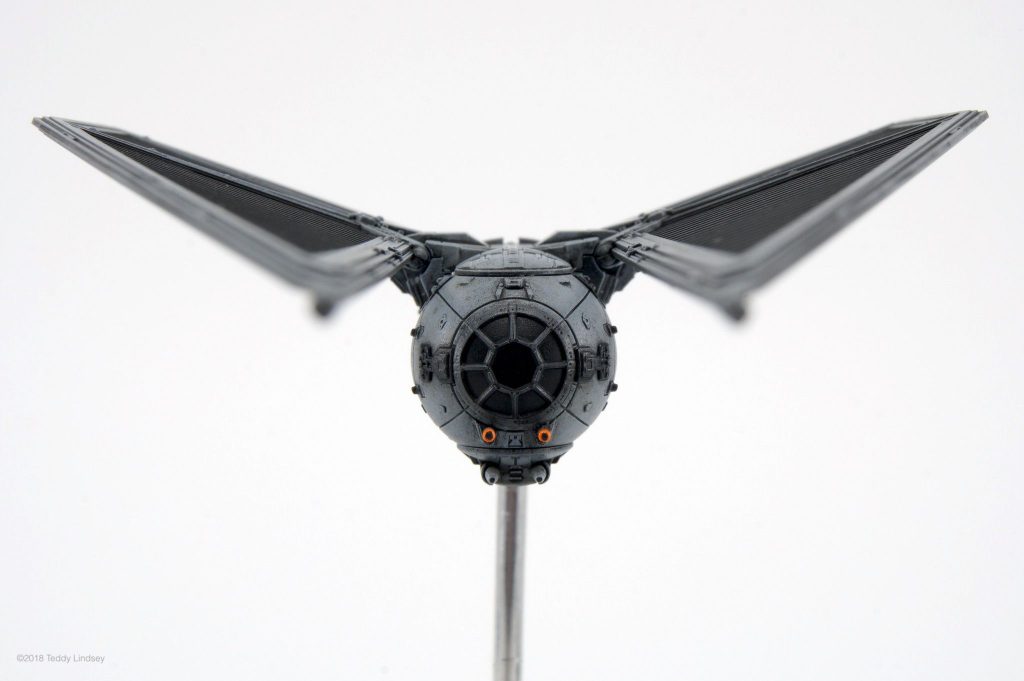 It was quick little build and a good exercise to prepare for the TIE/ln and TIE Advanced models I have on the way.