I finally completed the T-47 Airspeeder model from Star Wars Legion, painted up as one of the iconic Rogue Squadron Snowspeeders from the Battle of Hoth.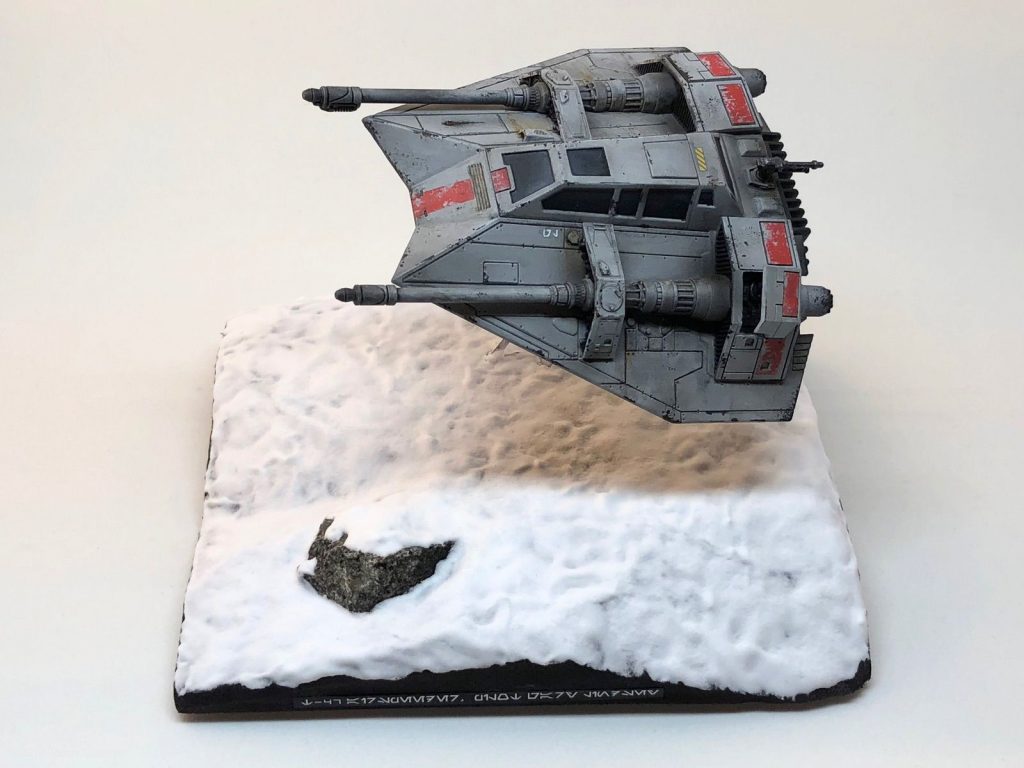 Since this was a gift for my brother's birthday, I wanted to create a snow-covered diorama base to show off the speeder. This was my first experience with creating a snow-covered landscape and my initial attempt using Vallejo's Snow Ground Texture was a complete failure. The end result looked much too "hard" and was very difficult to smooth out, resulting in something that did not resemble snow at all.
Next, I watched a video of AK Interactive Snow Terrain and Snow Microballoons being used to create a snowy landscape by legendary modeler Rubén González. The basic AK Snow Terrain has a much "fluffier" texture than Vallejo's Snow Ground Texture and looked quite good by itself. The addition of the Snow Microballoons atop the Snow Terrain is what really improved the look.
For the foundation, I started with a block of 1″ thick XPS foam insulation carved into a pleasing shape and then added a rock from the garden. I noticed that the Beacon 3-in-1 Craft Glue that I used to secure the rock reacted with the foam, eating almost all the way through the base like Xenomorph blood from the Alien movies. I'll stick to regular PVA white glue in the future.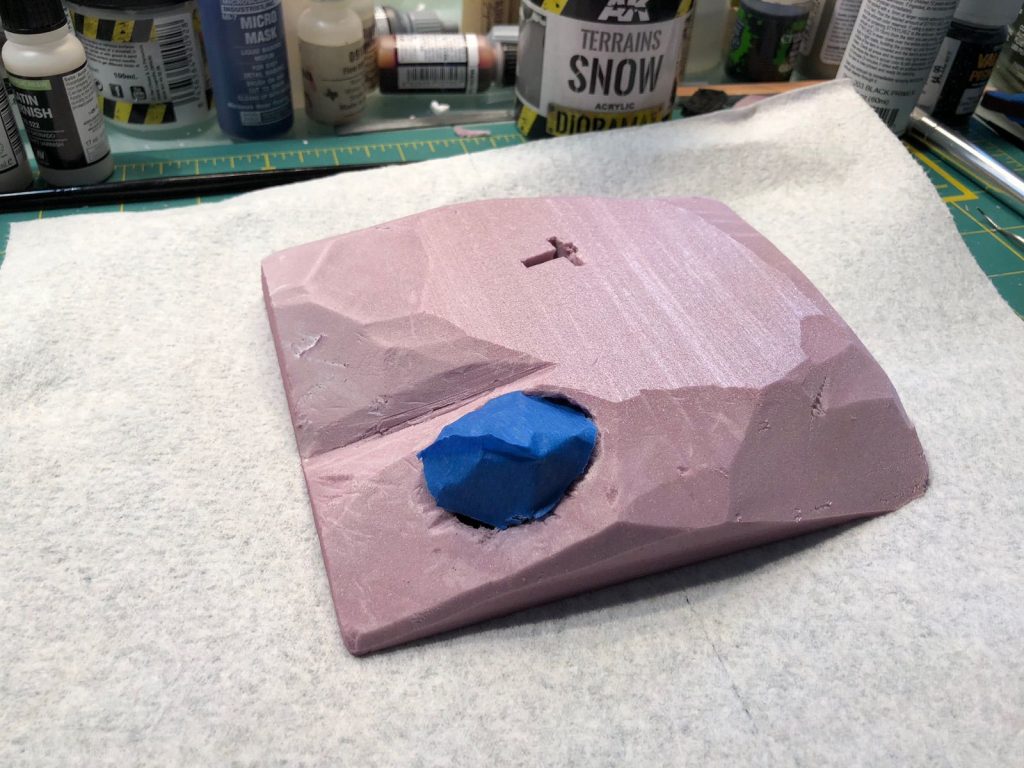 Next, I masked off the rock and airbrushed several thin coats of Badger Stynylrez Black Primer onto the foam. Next, I applied a generous layer of AK Snow Terrain with an old brush and then sprinkled AK Snow Microballoons over the still wet Snow Terrain. The Microballoons yielded a powdery look of freshly fallen snow whereas the plain Snow Terrain looks more like more hard-packed snow.