Once again, Apple surprises us with their entry into wearable technology. There's been a ton of coverage on what little we know about the Apple Watch and you can't go wrong reading this overview from Benjamin Clymer of Hodinkee.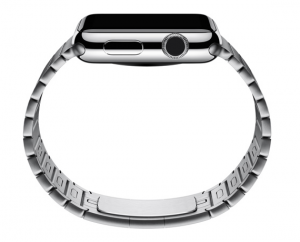 I'm surprised that they were able to cram so much technology into such a tiny package. I had been convinced that they would have to go for a unified band form factor to provide enough space for battery and sensors and my previous concept was much closer to the Microsoft Band in terms of form factor and function.
I'm glad to see that they've put so much thought into the watch bands, an area that's ripe for innovation. The metal link bracelet where each link can be removed without tools is brilliant!
I'm looking forward to seeing the full SDK next year.