This 15mm scale Nemesis is from Clearhorizon Miniatures. It's a multi-part resin kit of a stealthy, light armored recon vehicle. The original 3D model sculpt is by Steve "Coolhand" Tyler.
The model has an aggressive, "crouched" stance that looks like a cat ready to pounce. It looks like it would be able to handle pretty rough terrain with the knobby wheels mounted on articulated armatures. Details on the hull are good with distinct panel lines, ports, hatches and louvers. Additional details include a low-profile turret atop the hull and a winch with cable spool at the front.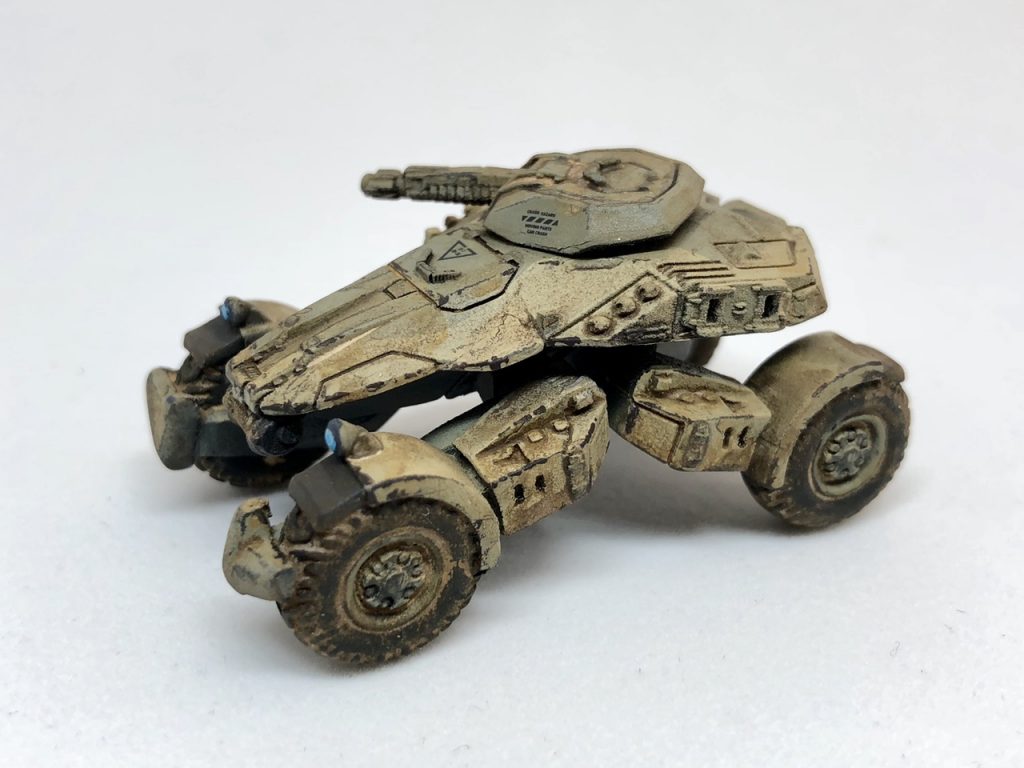 The model is composed of five pieces which were relatively cleanly molded. Unfortunately, the mold quality on the right side of the main body was pretty muddy with much of the fine details lost.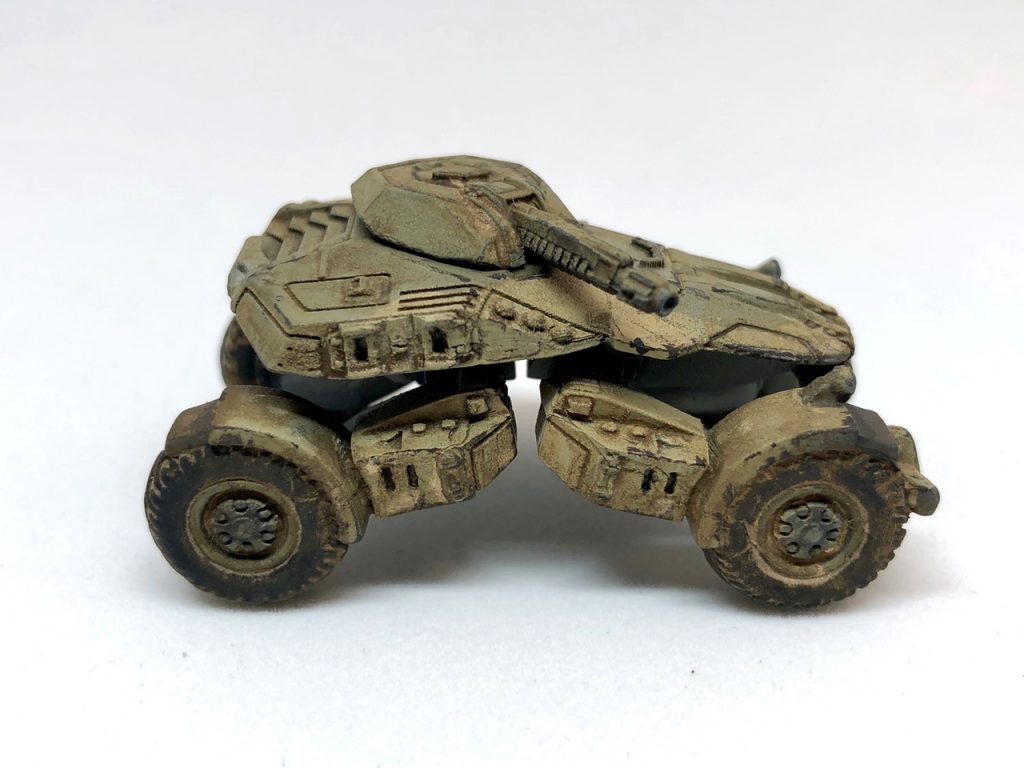 For the turret, I was able to hollow out a space for a neodymium magnet and nail head to allow for rotation.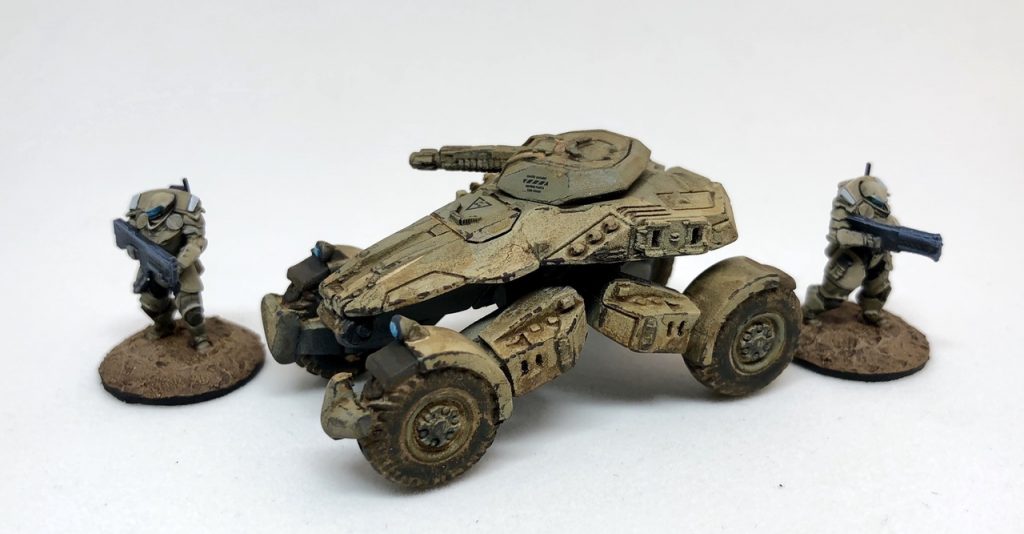 This was my first attempt at heavily weathering a vehicle using pigment powders for applying a filter layer and dust buildup. The light tan and pale gray/green disruptive camo pattern has been largely lost under the layers of weathering so I'll probably need to exercise more restraint in the future. The filter layer definitely brings the colors together, a little too much in this case. Next time I'll choose a higher contrast between the colors of the camo pattern.